Coral Island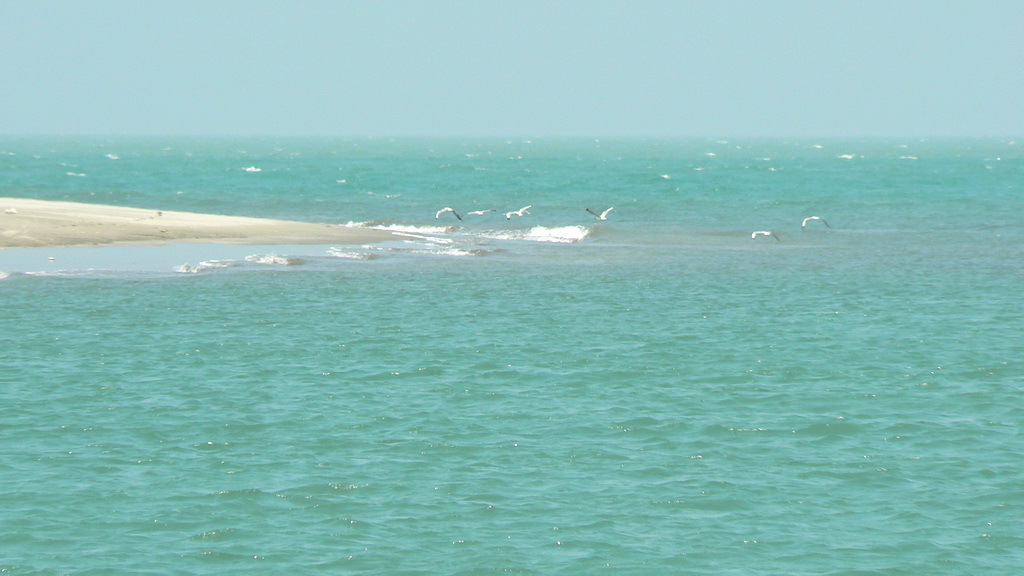 Saint Matrin Island
Coral Island
Corals and clear blue water have helped Bangladesh's only coral island become a major tourist attraction - just don't expect a buzzing nightlife.
While mainly Muslim Bangladesh has tried to encourage tourism, it still bans discotheques, night clubs and bars that serve alcohol. Tour operators even lament the scarcity of golf clubs in the country of more than 140 million people.
Nevertheless, Saint Martin in the Bay of Bengal attracts thousands of local and foreign visitors every day thanks to its panoramic beauty and pristine marine life.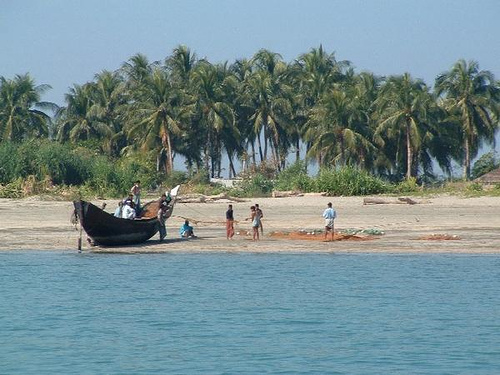 Silent Beach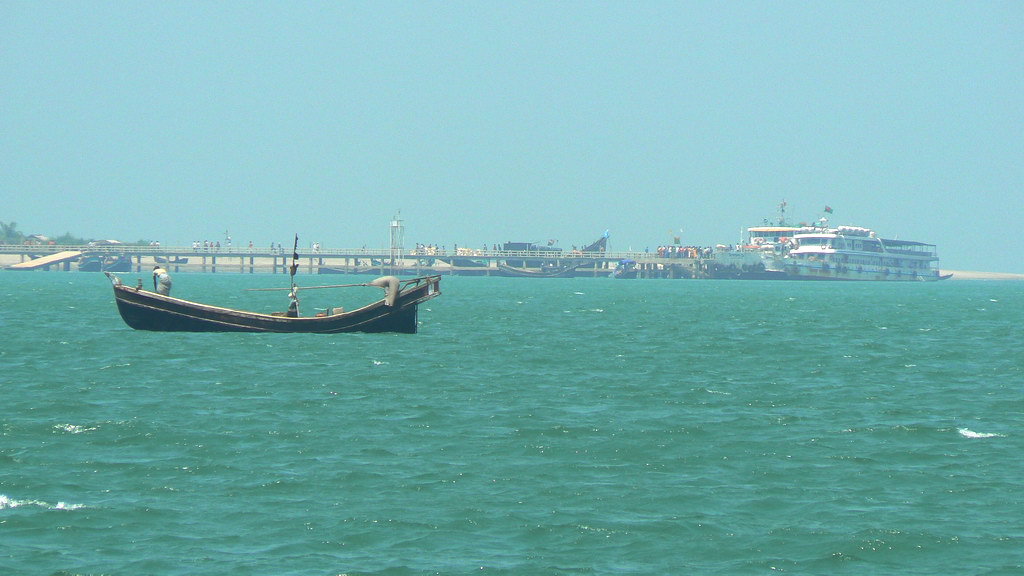 Saint Matrin Island
Silent Beach
About 14 km off Bangladesh's southernmost town of Teknaf, the island's beaches are fringed with coconut palms.
"It's a paradise for us," said Nahreen Akhtar, a mother of two, who works for a private bank in Dhaka and was holidaying in the island.Five or ten years ago, fewer than 200 people dared to cross the choppy sea every day to land on the island. They mostly returned before nightfall.
Now, more than 3,000 tourists, mostly Bangladeshis, arrive every day and tend to stay overnight.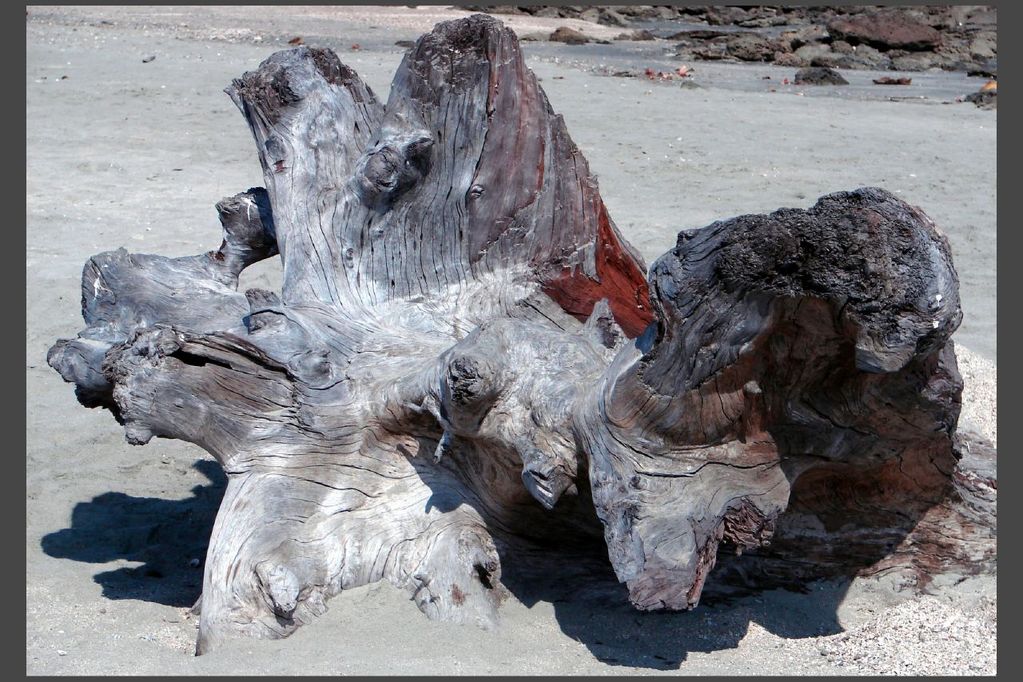 Cera Dwip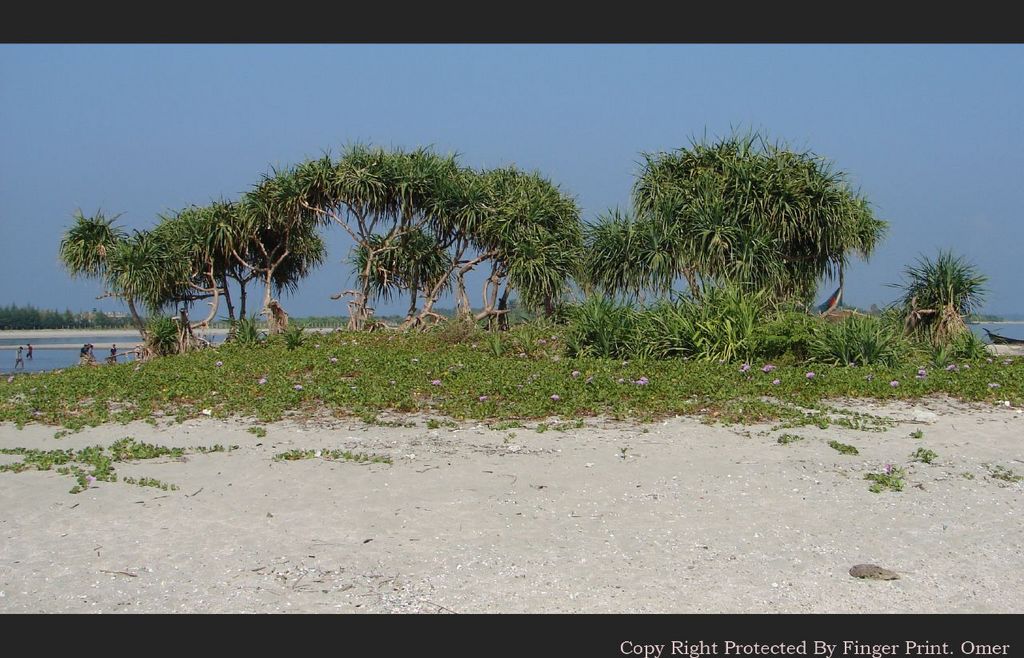 Cera Dwip
Cera Dwip
The tiny island is locally known as Narikel Jinjira (Coconut Island). During high tide, tourist can walk around the whole island in a day. Local authorities recently introduced scuba diving and speedboat sailing in a bid to attract more tourists, and there are plans to bring water skiing and other sporting facilities to the island.
Chera Dwip is a part of St. Martins Island but divided during tides, can be reached on foot, though the walk takes 2.5 hours and tourists usually prefer to go by boat. In that Island find the coral living and dead all over the island. People do not live in the Island.
Saint Martine
Efforts are being made to preserve the endangered turtles that nest on the island, as well as the rare corals that are found only here, government officials said.
Local officials see a certain risk in Saint Martin's success with tourists, with some people hunting turtles and breaking off corals to sell to visitors.Getting to Saint Martin involves flying or taking a bus to Cox's Bazar, about 400 km from the capital Dhaka, and then catching a bus to Teknaf, which is another 100 km away.From Teknaf, ferries run daily to Saint Martin. It takes around 3 hours to reach the island, and most tourists visit the island from November to March